Got this new 2013 bed from a friend the first of April.
Thought it would be a easy swap!
Ends up only 3 of 8 bolts that held the bed down would come out. The rest surrendered to a cutting wheel and chisel. After removing the bed found more stuff to replace. The muffler had a nice long skinny hole where a little steel strap held the bottom shield in place, the shield was still intact along with the front strap. The rear strap was completely gone and a nice rusted thru hole around the muffler was left behind, only on top where you cant notice it.
Upon further inspection I found more surprises that awaited me ........shit.
Several small rusted sections of brake line that ran from the cab to the back brakes was also noticed. The frame had rust all along every single edge and bolt hole there was and both main cross members also contained rust mainly on top.... joy to the world!
Since I had the bed off there was no a better opportunity to do some maintenance/repair work than now. So here we go.
After many labor hours plus some major cleaning and painting of the frame then powder coating brackets & stuff and four weeks latter, I am now ready to install the new truck bed. The coating they put on frames that remained is not fun to remove at all!
The left bed is the 2013, the other a 2001. The old one looks great but has a issue with one bed frame rail rusting so I jumped at the chance to buy a new one since it was the same color and fit, looks a little different but most people wont notice the difference.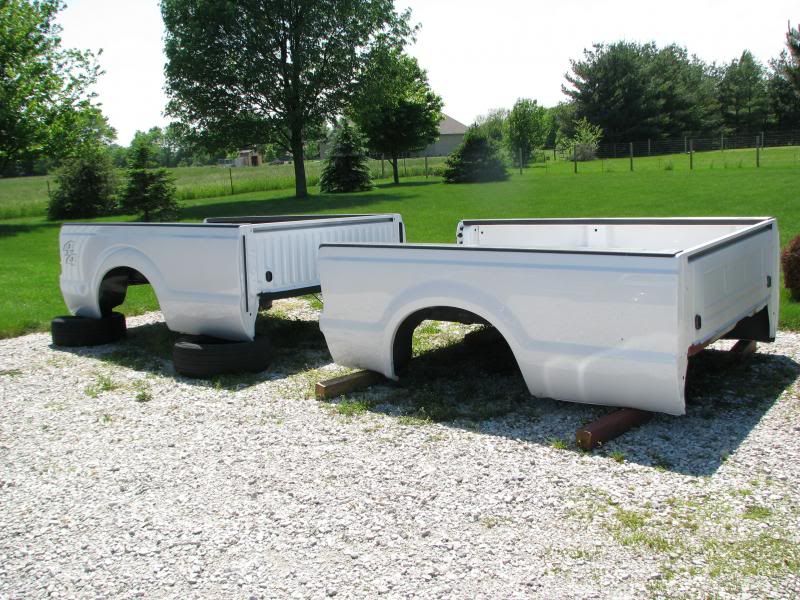 The frame cleaned and painted along with a new brake line and cat-back exhaust system.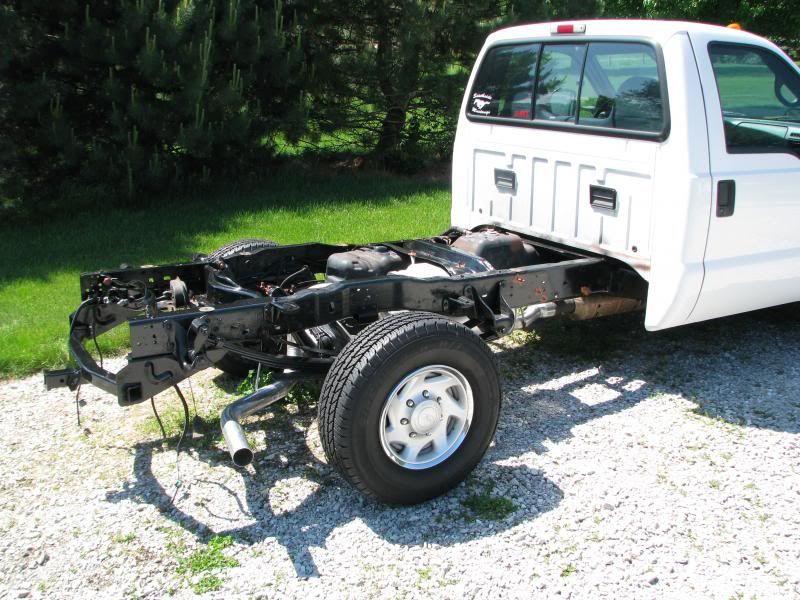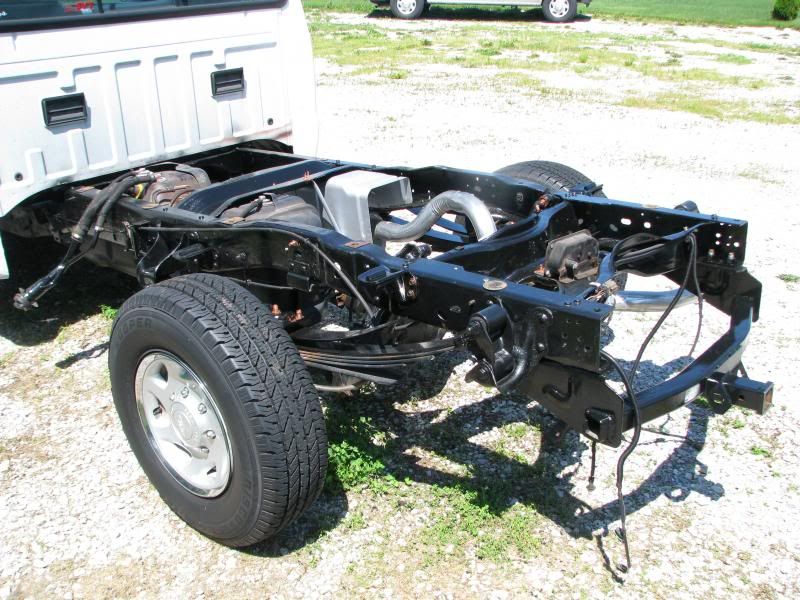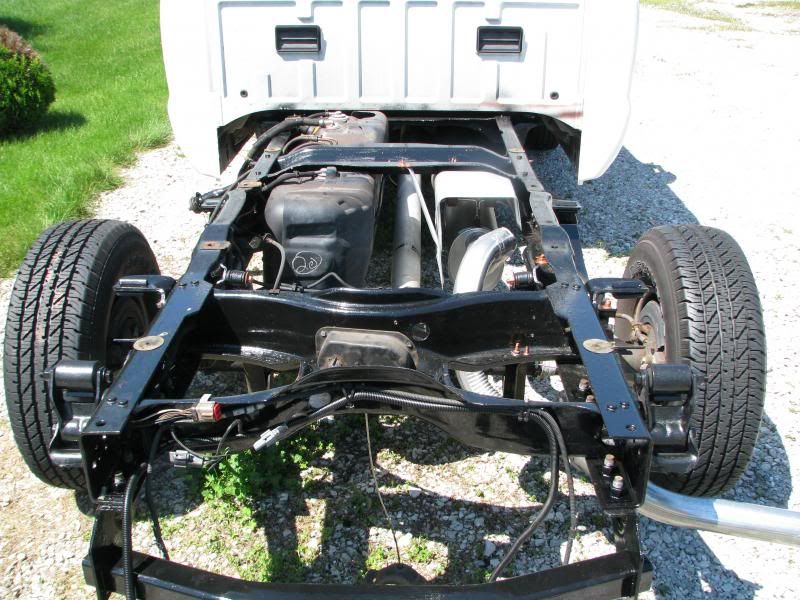 Still aiming for next weekend to do some more racing. Got to solve a electrical issue with the rail then we will be ready to burn some rubber. 8)